Company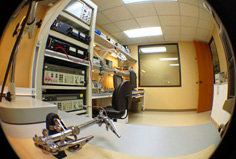 Mission
Elite Digital Signal Processing Solutions
Innovation Digital's mission is to provide cutting-edge digital signal processing solutions to overcome the limitations of analog systems and to achieve system and component performance significantly beyond the current state-of-the-art.

Vision
Signal Processing Technology, Redefining The Standards
Innovation Digital's vision is to be recognized worldwide as a premier developer of "beyond state-of-the-art" mixed analog/digital signal processing solutions, providing intellectual property licensing and design and consulting services supporting the implementation of our extremely advanced digital systems technologies. Innovation Digital will provide the highest performing technologies, the most comprehensive consulting support, and creative problem solving to customers.

Core Competencies
Advancing Signal Processing Techniques
Innovation Digital's advanced signal processing techniques have significantly enhanced the bandwidth and accuracy of RF transceiver systems and have provided enabling technologies in the fields of communications systems, RADAR systems, signals intelligence (SIGINT) and electronic warfare (EW), test and measurement systems, and semiconductor devices.

Core Advantage
Augmenting Technology to Redefine the Standards
Elite Performance Innovation Digital occupies a very unique position in its technologies. Since they are designed to augment the very best available components (e.g., converters, RF power amplifiers), Innovation Digital's approaches will always provide "beyond state-of-the-art" performance.

Patent Protected Technologies
Innovation Digital's proprietary and patent protected technologies are years ahead of any competing approaches.

For example, Innovation Digital's A/D conversion techniques provide double or quadruple the bandwidth of current day converters, which provides ultra high performance today that would otherwise not be available for 6 to 12 years.

Flexibility and Performance
The flexibility of the approaches and their ability to be software-defined within larger systems assures that they will continue to outperform any competition that develops.